Obituary for Barbara Ann Huff
THANK YOU, Barbara Ann Huff a.k.a. Anastasia, BB, Ma, Mother, Barbie, Buckeye, Gra-ma, Grandma, Grandma Barbara, Grams, Doctor Grandma, Ms. Huff, Ms. Barbara, Huff, Mother Huff, Good-looking, and Ruff-Ruff (as referred to by her cherished grand-dog, Princess), for being amazing. Thank you for supporting, advising, feeding, healing, teaching, nurturing, entertaining, raising, and loving us all these years.

On October 3, 2017, our beloved Barbara, joined her father, John Robert Stephens, and her mother, Mary Anna Stephens; her brothers, Booker and Bobby; her sisters, Louise, Janette, and Gladys; her great-grandson, Hassan; and many other beloved family members and friends in heaven. Oh, how happy they must be to welcome her to the party! Still here to carry on her legacy are her sisters, Helen and Frieda; her brother, Gerald; her children, Rosalind, Sandra, Edward and Marvin; her grandchildren, Monique, Michael Jr., Sylvia, Sybil, Stephen, Victoria, SirDarius, Joshua, Danielle, and Joseph; her great-grandchildren, Briana, Demetrius, Hadiya, India, Keondre, Omarion, Malik, Mekhi, and little 9-month-old Kayden; and many nieces, nephews, other family members, and friends. As a foster parent for DeKalb for over 400 children, official and unofficial, she has added so many wonderful members to our family including Brent Jr. and Monique Roebuck and her children Chamaya, Janice, Jayla, and Jalia. While we are sadden by her departure and will miss her dearly, we are glad that she had 82 years to wreak havoc on this Earth.

Born in Cleveland, Ohio on February 17, 1935, Barbara, with all her nicknames and alter-egos, never quite played by the rules. She was the 7th of 9 children and the baby girl. Named by her big brother Booker after the heroine in the poem Barbara Fritchie, it's no surprise that our Barbara was a tough, hard-headed and courageous woman. After fleeing an abusive marriage with 4 children under the age of 6, she worked tirelessly at minimum wage jobs to ensure that her family had what it needed. And, once able, she became an entrepreneur opening up her infamous Night Gallery.

Barbara believed in magic and the healing power of God and could achieve anything in her purple room. And her magic continued in the kitchen as she was a great chef causing the family to often bargain and threaten each other for the last slice of sweet potato pie or an extra pan of her homemade yeast rolls. No wonder the entire family needs to go on a diet! Thanks a lot BB. Her home was always open though her door was always closed, her stove was always on, her TV was always off, and her ears were always listening. While she'd tell you like it is and sailors might blush by some of the words used by this feisty woman, all knew that there was no ill-will behind her words. She just like to speak "French" or throw a shoe from time to time to get her point across. But despite the words used, Barbara was there for anyone in need, she would do without so that another would not suffer. And, no one's couch was as comfy as Doctor Grandma's when a loved one was feeling sick.

Although not formally educated, Barbara was one of the smartest people you'd meet. She was a thinker, an intellectual who believed and proved time and again that anything is possible if you believe and nothing is stronger than faith and the power of the mind. As a religious science practitioner for much of her life, she would heal you just by holding you in her arms. If there was something you needed, no matter how random or small, she had one for you to use and an extra one for you to take home in case you need another later. How'd she do it? Another mystery of this amazing woman. Oh, and did we mention that she was hot! Barbara was a beautiful inside and out.

From the streets of Cleveland Ohio and Scovill Avenue (wink, wink), to Paris France, and Los Angeles, and to right here in DeKalb County, Georgia where she settled with her family over 25 years ago, Barbra has greatly impacted the lives of all those she met, many in ways we may not yet know. So, thank you our beloved angel Barbara Ann "Anastasia" Huff for loving us and allowing us to love you. You will always be in our hearts as nothing is ever lost and God and his angels live on inside of us all. He better keep his eye on this one!!!

Those who wish to send flowers are asked to send purple and white.
To send flowers or a remembrance gift to the family of Barbara Ann Huff, please visit our Tribute Store.
Previous Events
Visitation
A. S. Turner & Sons Funeral Home & Crematory
2773 North Decatur Road
Decatur, GA 30033
Service
A. S. Turner & Sons Funeral Home & Crematory
2773 North Decatur Road
Decatur, GA 30033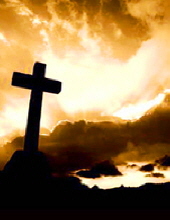 Thank you for sharing your
memory of Barbara
Provide comfort by sending fresh
flowers from our local florist.
No thanks, please don't show me this again.